AWeber Review: Unleashing the Potential of Email Marketing for Business Success
Table of Contents
Welcome to our comprehensive AWeber review, where we dive deep into the features and benefits of this powerful email marketing platform. AWeber has established itself as a leader in the industry, empowering businesses to leverage the potential of email marketing to engage and convert their audience.
In this review, we'll explore why AWeber is highly regarded by the Four Percent Group and how it can help businesses achieve their email marketing goals.
Discover how AWeber's intuitive interface, robust automation capabilities, insightful analytics, and seamless integration options make it a must-have tool for businesses of all sizes. If you're seeking a reliable email marketing solution, read on to learn why AWeber deserves your attention.
The Power of Email Marketing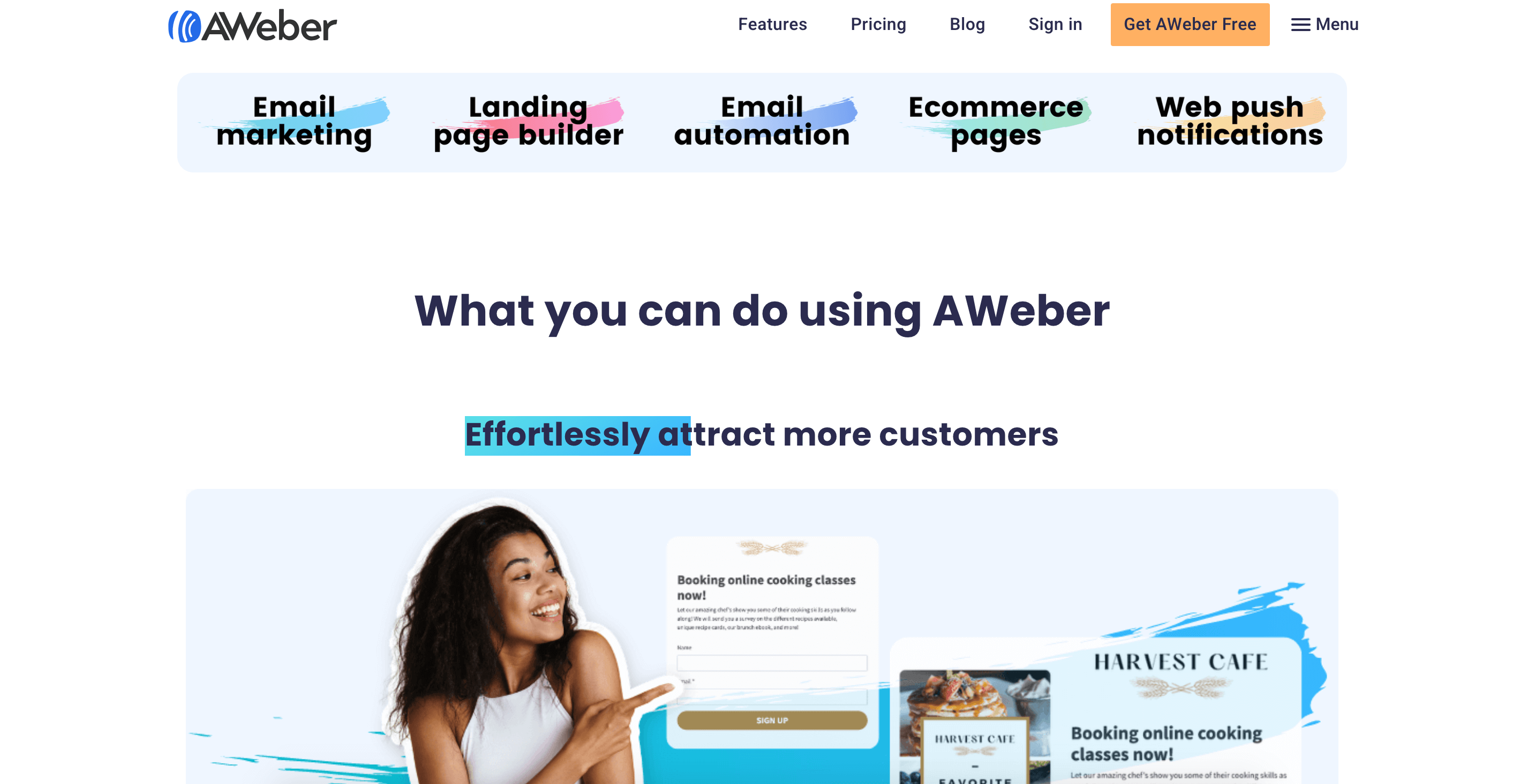 Email can be an extremely powerful tool for businesses and organizations looking to connect with their audiences. Businesses use it as a channel for sharing relevant content while keeping audiences up-to-date about products, services, events and more. Email also serves as a fantastic way to nurture leads into potential customers.
Statisticsa has estimated there are currently over 4.3 billion email users globally (and forecasted growth), making email a powerful marketing and business channel. With such an enormous user base, email has become one of the primary avenues used by marketers and businesses alike.
Email can help your business generate an outstanding Return-on-Investment (ROI). By targeting your audience and optimizing open and click rates and conversion rates, email is a fantastic tool for measuring the success of campaigns and tracking the effectiveness of email lists.
Personalizing emails helps create stronger relationships with your audiences.
Through techniques like inserting recipients' names in both subject lines and body of messages, segmenting lists based on behavior or interest categories and using dynamic content delivery systems that display different messages for different subscribers, you can craft personalized communications that feel more like personal conversations.
Creating messages that feel like one-on-one interactions that boost engagement while making recipients feel valued – ultimately leading to stronger brand loyalty among your subscribers.
By providing timely and relevant information to your audience, you can demonstrate that you care for their needs. When you can create and foster dialogue between yourself and them, they'll come to trust that their best interests are being protected – they may even look forward to hearing from you in future!
Email marketing can be an extremely valuable platform for your business, but it takes time and effort to develop an effective email marketing campaign. By setting clear goals and using appropriate tools to execute it effectively, you can reach and connect with your audience more personally and meaningfully than ever.
AWeber Features Overview
AWeber is widely recognized as an email marketing software leader, making it simple for small businesses and entrepreneurs alike to automate campaigns, grow lists and send targeted emails that look professional. Offering both a free version that's great for smaller businesses as well as free trials and paid plans with savings up to 14% when choosing annual plans, AWeber makes email marketing simpler than ever for everyone involved.
Add subscribers to your list easily using AWeber, whether by manually typing them in or uploading a spreadsheet. Sign-up forms can even be embedded on websites, Facebook and WordPress pages or set as pop-up (known as Lightbox forms) forms that appear after someone visits your site for some time. Furthermore, A/B testing options provide valuable insights into which subjects or designs perform best.
AWeber allows you to segment your database, enabling you to create lists based on people's activity with your business – for instance what they have opened, visited or bought from you; plus any custom data fields added through signup forms. It's an advanced form of segmentation than what can be found elsewhere – perfect for email marketers!
AWeber provides email automation using pre-made campaign templates designed for specific uses, from Lead Magnet with one message on it all the way through Mini-Course lessons sent daily and personalized Welcome Series series. However, their automations tend to be simpler than competing solutions since they involve linear sequences of autoresponders with time delays between responses.
AWeber makes email content more personal by enabling you to personalize it using variable text snippets that include information like first and last names, email addresses and locations (region, city, postal code or latitude/longitude) captured through signup forms. Furthermore, these variable text snippets can be used to display pricing details or product recommendations unique to each subscriber, dynamically pulling in their purchase history – perfect for sending newsletters!
Finally, AWeber's customer support is well regarded, offering live chat, phone, email and knowledge base support as well as tutorial videos and webinars to get you up and running quickly.
AWeber falls short in my eyes only because they charge to host unsubscribed contacts – something many other key competitors don't do. With their money-back guarantee however, if there are any issues at all they offer a lot of options for getting them resolved swiftly.
AWeber integrates with numerous popular business tools, including Shopify, Magento and WooCommerce. This enables you to send marketing messages easily to people already registered with these platforms – saving both time and effort in reaching customers directly. In addition, AWeber features cart abandonment reminders, email automations, prospect tagging capabilities and much more to increase sales for your business.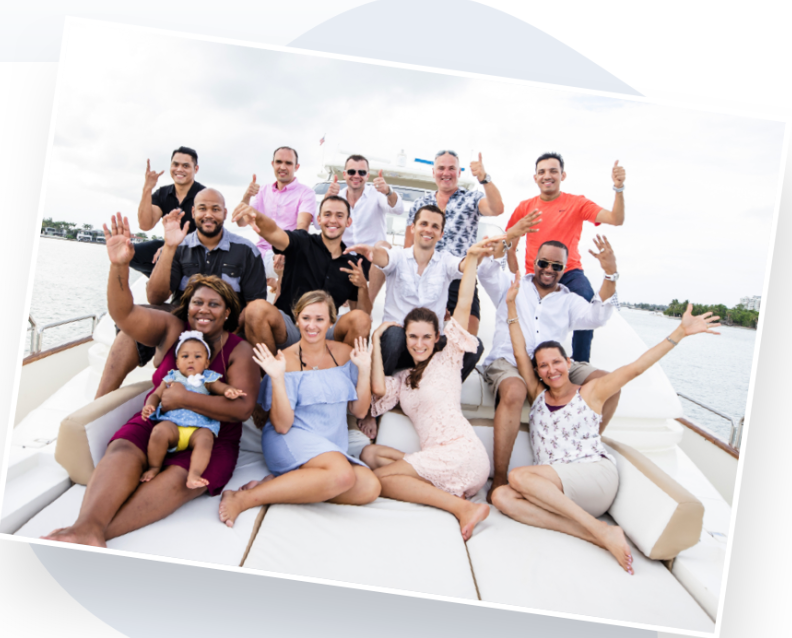 AWeber is the industry leader when it comes to email marketing. Their comprehensive suite of tools and services make creating, delivering, and analyzing campaigns easy; signup forms with automated signup forms; automation tagging features; as well as simple design flexibility make the platform ideal for marketers. Furthermore, AWeber includes an efficient landing page builder to convert casual website visitors into interested subscribers.
AWeber also provides marketers with best-in-class deliverability, employing certified experts to make sure their messages reach the intended recipients. In addition, AWeber offers pre-built reports and analytics which enable marketers to better comprehend how well their campaigns have performed.
What Is Four Percent Group? Four Percent Group was developed by Vick Strizheus to demonstrate how anyone can get started with affiliate marketing. According to him, Four Percent Group can assist people in creating an income stream which brings in several thousand dollars every month on auto-pilot – something Strizheus believes anyone working from home or anywhere else can do!
Vick Strizheus' group may not be considered a scam, but its history can be contentious. Vick was involved with funneling people towards MOBE (a pyramid scheme shut down by the FTC). Since then he has expanded to developing his own digital products and helping others make money online.
While many who joined Four Percent Group have experienced some success, there have been some complaints as well. Some individuals have stated they did not receive what was promised to them or that Vick Strizheus promised something but did not deliver upon. Others have reported experiencing technical issues with the software or that it was too costly compared to what was delivered.
Are You Wondering If Four Percent Group Is a Scam? While Four Percent Group may have earned some negative press, it should not be mistaken as a scam. The organization is legitimate and provides people with the skills needed to earn online through affiliate marketing – although its recent past may have caused controversy; nonetheless it still provides value to individuals looking to start new careers or improve their lives through this program.
Note that both AWeber and GetResponse provide various integrations, but some require third-party apps or additional software. For instance, GetResponse's Live Chat feature requires embedding a code snippet onto your website, which could prove difficult if using Wix or Squarespace as your website builder.
Both AWeber and GetResponse provide iOS and Android apps that make managing your account easy on-the-go, but AWeber's is more user-friendly than GetResponse's. In addition, AWeber offers free 3-month trials for non-profit organizations while GetResponse only has student trials available; additionally AWeber may have higher prices but they do provide annual plans that could save you money over time.
AWeber's Benefits for Email Marketing
Every Creator Needs the Tools They Need to Develop an Audience, Automate their Business and Sell Products via Email
AWeber provides all of the essential features necessary for effective email marketing campaigns, from advanced analytics and customer segmentation tools, to email automation capabilities that facilitate conversions and grow your side hustle into a full-fledged digital business.
Email automation refers to the practice of sending out multiple messages at once to subscribers based on certain user actions, such as email opens or link clicks. AWeber's autoresponders feature allows you to set up automated emails sequences which will be sent out as soon as they sign up for your list, automatically. AWeber provides pre-built automation templates such as welcome emails, re-engagement emails and product recommendations; or use its Smart Designer feature to design your own flow for automation.
AWeber email service provider allows you to customize email templates to reflect the colors and style of your brand. It also supports a range of fonts that help ensure a unified style across websites and e-newsletters. In addition, AWeber has an automated feature called Blog Broadcast that turns blog posts into newsletters automatically delivered to subscribers.
AWeber makes creating email newsletters easy with its intuitive drag-and-drop design interface and ready-made templates, plus the platform makes editing any template simple for personal touches and AWeber Smart Designer can even help create on-brand emails by automatically analyzing your website to identify logos, images and colors that best reflect your brand.
Although the software's templates are quite appealing and offer some modern web fonts, the app still only provides 8 'web safe' fonts – something which may impede consistency between websites and email newsletters.
Another limitation of AWeber is that they charge to store unsubscribed contacts. While this can be avoided by manually removing these subscribers from your list, this marks a key distinction between AWeber and other leading email marketing solutions such as Mailchimp or Mad Mimi which do not charge to host unsubscribed subscribers in their databases.
AWeber stands out from other providers by offering extra features, such as landing page builders and ecommerce functionality; RSS feed generation capability from site content automatically; signup form creation options including embedded inline and pop-up forms with exit intent prompts enabled; as well as creating variety of signup forms to match.
AWeber software includes an expansive selection of integrations to connect it with key cloud-based apps, such as website builders like Wix and Shopify, CRM tools like Capsule and landing page builders like Instapage. With 758 integrations in total – most being simple implementation processes requiring only adding code into websites; other integrations may involve third-party widgets such as Zapier or Pie Sync for seamless connectivity.
Getting Started With AWeber
AWeber is an email marketing service designed to assist small businesses/startups market their products and services. The platform provides email templates, autoresponders that automate emails, as well as features to maximize digital marketers' email reach and convert subscribers into buyers. AWeber integrates with various Content Management Systems (CMSs), such as WordPress.
Before beginning with AWeber, it's essential that you establish an email list of your target audience. After this step is complete, the next step should be creating your first email campaign.
Clicking the Campaigns menu button reveals a selection of templates you can use to send automated emails over time to your audience. Utilizing these templates is the ideal way to begin email marketing as it allows you to craft an initial welcome message for new subscribers.
After selecting a campaign template to work from, it's time to decide on the content you would like your subscribers to see from you. Options might include video messages, quizzes, newsletters or special offers; adding in polls into your campaign to solicit audience feedback could also be effective ways of reaching subscribers.
After configuring all these settings, it will be necessary to set your campaign's email subject and body, schedule it and determine the type of link to include in it. After this has been accomplished, subscriber data can be added before clicking "save campaign."
Starting out with AWeber: Step-by-Step Guide
Aweber makes growing an email list simple by offering signup forms that you can embed onto your website so visitors to it can easily subscribe. Afterward, you can start sending them emails and stay in touch.
One of the key tools provided by Aweber is their email verification feature, allowing you to ensure that your emails reach subscribers without being blocked by spam filters. In addition, their analytical tools help track purchase behaviors so you can target your messages more precisely.
Aweber also offers the Campaign Marketplace, which contains pre-made email campaign templates you can use to begin emailing your audience immediately. These include sales event promotions, cart abandonment follow ups, course announcements and personalized welcome series. They also feature 17 pre-made autoresponder automations so you can send emails linearly over time.
AWeber Vs Other Email Marketing Platforms
Email marketing can be one of the most powerful tools a business has at their disposal to drive sales, purchases and long-term results. However, choosing the right email marketing platform is crucial – with many options out there some being better than others – in this article we compare AWeber vs Other Email Marketing Platforms so that you can choose one best suited to meet your business needs.
AWeber is an intuitive email marketing software designed for ease of use, offering many features to create effective campaigns – including automated email sequences and mobile-friendly templates – as well as a drag-and-drop editor that makes personalizing emails and newsletters simple for marketers of any experience level. AWeber also features customizable opt-in forms to generate more leads and increase signups.
Mailchimp is an industry-renowned email marketing software with numerous tools designed to assist marketers with creating and sending successful email campaigns. Featuring over 300 native integrations allowing it to connect to a wide array of applications, as well as Zapier integration that lets it connect to thousands of third-party apps and detailed reporting/analysis features to aid marketers improve their strategies.
Mailchimp provides many helpful features, but its interface can be more challenging to use than other software packages. In particular, its names for different features may cause confusion (for instance email automations are known as Campaigns while regular newsletters are called Broadcasts), making navigation of this software challenging.
Mailchimp suffers from not providing an efficient self-help support system. While the software does provide an extensive knowledge base with articles and videos, finding contact info if there's an issue can be challenging.
On the other hand, AWeber's support team is prompt in responding and offers both live chat and phone support. In addition, the company provides helpful blog articles and tutorials to assist users in getting the most out of their software.
Although AWeber doesn't provide its own website builder, it does integrate with Weblium – an AI-powered website building tool – which helps businesses create mobile-friendly and SEO optimized sites quickly and efficiently. Businesses can use AWeber in combination with Weblium to easily build websites for their email lists using custom domains while tracking website traffic to expand clientele using email lists.
Tips and Best Practices for Maximizing AWeber's Potential
Email marketers adore AWeber for its powerful email automation tools, high-converting landing pages, and customizable templates. AWeber's drag and drop builder and AI-powered Smart Designer make email marketing enjoyable even for beginners without prior coding knowledge.
AWeber's ecommerce solution is an incredible feature that lets you sell products or services directly to your audience in minutes, grow it through retargeting, send abandoned cart emails to help increase sales, and integrates seamlessly with notable ecommerce solutions so it becomes easy for subscribers to purchase items.
With AWeber, you can send highly tailored emails based on subscribers' interests, preferences and actions with your business. AWeber's sign-up form function enables you to gather subscriber data such as name, email address or location from them so you can segment your list based on responses received and create content more tailored and interesting to them.
Tracking results is key for measuring email marketing campaigns' success, and AWeber's analytics tools make this task easy. From open rates, click-throughs and sales figures to open rates, AWeber enables you to measure all aspects of each campaign so you can determine what's working and where improvements should be made for future ones.
Are You Seeking Email Marketing Solutions That Will Increase Subscriber Count? Consider Aweber's Free Plan as it will allow up to 500 subscribers and basic features of email marketing. However, for maximum benefit it would be worthwhile considering one of their paid plans which offer unlimited email lists, advanced automation features and the removal of Aweber branding from emails sent through Aweber Pro plans.
Aweber is an ideal option for small businesses looking to grow and engage their audiences through automated marketing.
With its comprehensive set of features – email, SMS, push notifications, Google Ads, Facebook Ads – Aweber allows businesses to engage their target demographic across all channels – email, SMS, push notifications, Google Ads, Facebook Ads etc – and its automation features allow pre-built campaigns such as creating hype around an upcoming sale, running free mini-courses or recovering abandoned carts while welcoming new subscribers.
AWeber stands out from MailChimp by offering more customization options when it comes to email template design. Registration forms are fully customizable so you can include your brand colors, logo and other elements into them; custom fields and thank you pages can also be set up; finally, their templates are well designed and mobile responsive so as to attract and convert more leads into customers.
Though Aweber is an excellent email marketing software, it does have some drawbacks. Notably, its interface may not be as user-friendly as some competitors such as OptinMonster; although its sign-up forms can be customized, some templates can appear too cluttered for professional-looking results.
Aweber may be more expensive than other email marketing tools; however, it remains an excellent solution for businesses starting out on limited budgets.
Conclusion
In conclusion, AWeber surpasses expectations as an exceptional email marketing platform, providing businesses with the tools they need to excel in their marketing efforts.
From its user-friendly interface to its powerful automation features, AWeber streamlines the process of connecting with your audience and nurturing valuable relationships.
The Four Percent Group's endorsement of AWeber further solidifies its reputation as a top-tier choice for email marketing success. So, if you're ready to take your email marketing campaigns to new heights, don't hesitate to explore the possibilities with AWeber.
Embrace the power of AWeber and unlock the true potential of email marketing for your business. Get started today and experience the transformative impact it can have on your marketing strategy.