The Best ClickBank Review Of 2023: A Comprehensive Guide to the Affiliate Network
Table of Contents
Welcome to our comprehensive Clickbank Review, the renowned affiliate marketing platform that has revolutionized the digital marketplace.
In this blog post, we will delve deep into the world of ClickBank, exploring its features, benefits, earning potential, and everything you need to know to make informed decisions about leveraging this platform for your affiliate marketing success.
Whether you're a seasoned affiliate marketer or just starting your journey, join us as we unlock the secrets of ClickBank and discover the incredible opportunities it offers for affiliate marketers like you.
An Overview of ClickBank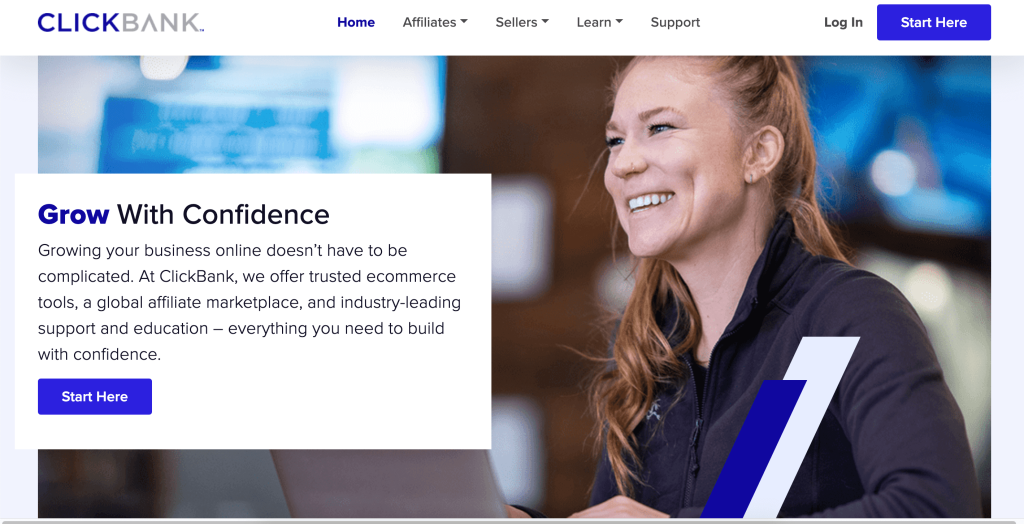 ClickBank serves both as an e-commerce platform and affiliate marketing network, offering digital products from entrepreneurs around the globe – some overrated, but there are also quality programs offering good commission rates.
Promoting products online or through social media offers you multiple avenues for promotion, with targeted keywords potentially earning significant commissions.
It is an affiliate marketing platform
Clickbank is an online marketplace that serves as an intermediary between product vendors and affiliates, while offering numerous features that make it attractive to sellers and buyers.
For instance, Clickbank enables its members to create upsells that increase earnings by sharing them across Clickbank members; multiple payment options such as direct deposit, Payoneer payments and wire transfers; as well as providing legal bindings between them all.
To become a Clickbank affiliate, the first step is creating an account. After doing so, you can access the affiliate marketplace and begin promoting products almost instantly.
With access to hundreds of offers in various niches and an easy search function to quickly locate specific products as well as browsing functions to browse all available offers, once you find an offer to promote you can generate an affiliate tracking link (also referred to as HopLinks) so you can start marketing it straightaway!
Clickbank affiliate marketplace is home to thousands of digital products such as e-books, videos and software that can be sold online to generate income.
Their low production costs allow for high margins and generous affiliate commissions – ideal products to sell through Clickbank affiliate marketplace!
As much as Clickbank affiliate marketing offers many advantages, it is also essential to remember that not all products sold on its platform are of high quality – some could even be scams!
As an affiliate marketer you must weed through these offerings until finding ones which will interest your target audience.
Clickbank offers an intuitive website experience without the hassle of filling out lengthy applications.
Once you create an account, simply enter your information and choose your own username and password – providing valid email addresses is necessary to activate accounts; US citizens also require a valid tax ID or Social Security number as verification for activating accounts.
It is a trusted platform
ClickBank is one of the oldest affiliate marketing networks, having launched in 1998. Since then, it has earned a strong reputation for integrity and fairness between vendors and affiliates alike.
Their user-friendly platform enables users to easily create digital products and sales funnels of their own and manage payment processing as well as provide tools that track performance.
ClickBank provides one of the greatest advantages for businesses offering physical products or services as well as those looking to make money online, increasing reach and customer base exponentially. Furthermore, social media promotion makes ClickBank even easier, leading to higher sales conversion rates.
ClickBank provides vendors with numerous upsell opportunities designed to increase revenue and profits. Furthermore, its robust tracking and attribution system enables affiliates to earn accurate credit for their sales while building trust between all members in the network.
ClickBank does have its drawbacks; for instance, reports allege that its customer service can be slow and inattentive, as well as fees for dormant accounts that can become costly if you haven't sold anything within 180 days or so. Luckily these issues can usually be easily managed using effective affiliate marketing strategies.
ClickBank remains one of the premier affiliate marketing networks today, thanks to its variety of digital products available and track record of helping users make money online. However, its marketplace can be competitive; therefore you'll need to use creative approaches if you hope to stand out.
To do so, it's necessary to promote your ClickBank offers with high-quality, engaging content – such as email campaigns, social media promotions and search engine optimization – while considering video marketing as another means of driving traffic – YouTube being one of the world's largest search engines, it can bring in significant free traffic for you.
It offers a variety of products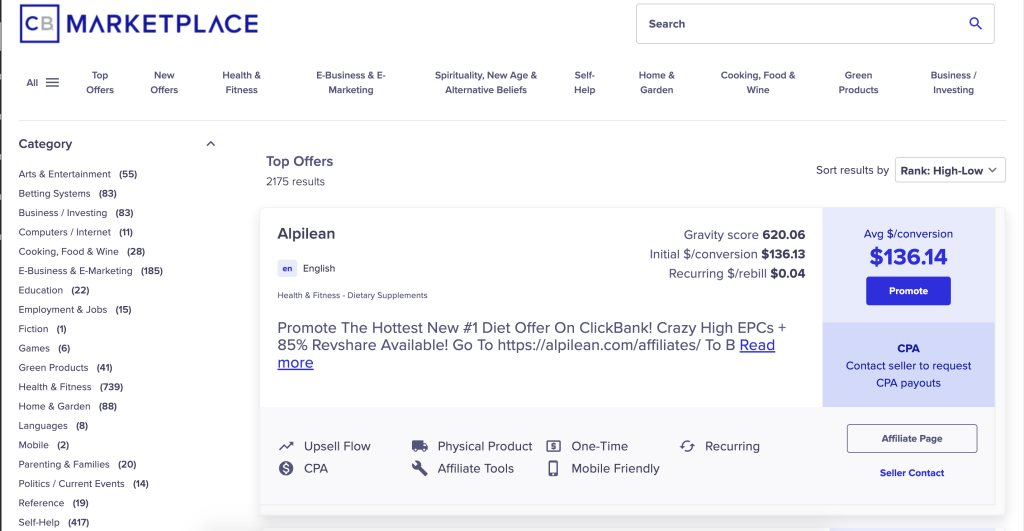 ClickBank offers an impressive variety of software, online services and physical products; however, it also contains numerous spam items that do not help customers – often due to new marketers prioritizing quantity over quality – making it more challenging for customers to locate products they want to buy.
However, there are various strategies for identifying appropriate items for promotion on ClickBank.
At its core, finding a high-quality product tailored specifically to your target audience requires understanding their needs and pain points, market and niche you are targeting as well as competition analysis within that space.
One effective method of doing this research can be conducted via ClickBank search functions to see which items are converting well and generate greater conversion rates than others.
ClickBank provides another great benefit by enabling you to act both as vendor and affiliate, expanding your earning potential. Joining is free and offers marketers many useful tools; its affiliate program also features products in every niche market.
ClickBank also provides an affiliate dashboard which offers sales information and statistics as well as access to payment history and other details about you or your account.
Furthermore, ClickBank features a chat room dedicated specifically to its members if any issues arise regarding their accounts or related matters.
ClickBank provides various payment methods and countries in which to make payments. Depending on which payment option is chosen, processing may take between one to five business days for payment to take effect.
Furthermore, ClickBank accepts Payoneer Mastercard which acts as an international money transfer service.
Success on ClickBank requires selecting a product that satisfies the needs of your target market, building an effective email list and landing page, driving more traffic and increasing conversion rates, investing both time and money into marketing your products or services effectively, as well as investing both time and resources into advertising efforts.
It offers commissions
ClickBank stands out as an appealing affiliate network by providing commissions to both affiliates and vendors, making it one of the most attractive affiliate networks available.
Affiliates can make up to 75% of product sales through affiliate links while vendors receive up to 40% payout.
Moreover, ClickBank offers many tools to assist affiliates and vendors increase sales such as searchable marketplace, payment processing services and analytics tools as well as free training programs and knowledgebase forums – an attractive offer indeed!
ClickBank offers an expansive range of digital products, spanning software, audio/video recordings, membership sites, ebooks and more.
Each product comes with an easy buy now button for potential customers to see; filters allow visitors to refine the results; gravity/conversion rates metrics are listed with each listing for ease of reference; these metrics enable affiliate marketers to make more informed choices when selecting which products to promote.
To get started with ClickBank, create an account by providing your personal details and clicking 'Continue.' You will then be asked to select a nickname which will become your user ID – remember this will be visible to other users so don't use any sensitive or inappropriate terms!
After creating your account you can begin promoting products and earning commissions!
Once signed up with ClickBank, they will ask you to agree to their terms and conditions as well as select a payment method and enter bank information.
It should be noted that not all affiliate programs are available worldwide – if in doubt about whether something might be relevant in your region please reach out directly.
ClickBank can be an ideal platform for selling digital products, but for newcomers it can be challenging to generate income.
Due to steep fines for inactive accounts and intense competition among merchants, earning money on ClickBank takes time and dedication – but there are numerous proven strategies for driving traffic and sales through email marketing, social media promotion, SEO or search engine optimization (SEO).
How ClickBank Works
ClickBank is an affiliate marketing platform offering both affiliates and vendors the tools for successful sales, with competitive commission rates.
Before selecting a product to promote, ensure it has an effective sales sequence. Most products use an attractive front-end offer to draw customers into their sales funnel and follow up with additional offers until they ultimately buy the main product.
Affiliates
Clickbank is an ecommerce platform that enables digital product owners to list their digital goods on its marketplace and make them available for affiliate marketers to promote through affiliate links. This business model brings many advantages both vendors and affiliates.
As an affiliate marketer, you have the flexibility to promote both popular products in the marketplace or niche products that better suit your audience.
When selecting one, generate a tracking link and promote it via your email list, social media channels or blog. Facebook ads allow you to target specific audiences; ultimately resulting in more sales and increasing revenue.
Focusing on quality offers and only promoting those that will bring value to your audience are the keys to making money with Clickbank. Otherwise, audiences could become disgruntled and develop "offer blindness", leading them to lose interest and reduce conversion rate and earnings significantly.
One of the primary mistakes new Clickbank affiliates make is choosing products that don't resonate with their target audience.
While this might seem easy enough at first glance, as there are hundreds of flashy products on Clickbank that appear promising enough, but without matching up with your audience first they won't make you any money at all!
Affiliate marketers frequently make the mistake of sending traffic straight to vendor sales pages without first engaging their audience with free content and building trust with them beforehand.
While this approach may work occasionally, it does not create long-term income generation strategies and can cause high bounce rates with your audience.
Many affiliates struggle to understand how ClickBank works when it comes to commission structures. Most sellers provide a percentage of total sales as revenue share commission, with additional vendors also offering second-tier commissions known as Tier 2. Neither form can prove lucrative enough for affiliates, however.
Product owners
Product owners can locate products they would like to promote on ClickBank by searching its marketplace with specific criteria in mind.
You can use ClickBank's advanced search feature to target specific attributes and filters – for instance a commission rate or price range may be important, while searching for an affiliate count or sales revenue is also useful in your search results.
ClickBank has developed an innovative commission structure and payment system for affiliate marketers and product owners alike.
First, ClickBank charges a 7.5% + $1 transaction fee from each sale; any resulting taxes and shipping costs are then added into this total figure before being split between seller and affiliate as per their agreements – giving sellers more sales while affiliates earn additional income.
Newcomers to ClickBank may find it challenging to make money quickly; many give up after failing to generate enough sales.
Yet there are plenty of good digital products on sale on ClickBank; it just requires finding them without falling prey to scams and spam.
You can start searching the marketplace by creating a free account with ClickBank and browsing their marketplace.
Selecting an effective digital product to sell on Clickbank is of utmost importance. Knowing your audience and understanding effective promotion tactics are keys.
Also keep an eye out for gravity of the product which measures endorsement by affiliates; higher gravity indicates more trustworthy product.
Affiliate managers are an essential factor of ClickBank success, as successful affiliates require someone they can collaborate with on campaigns and share information.
To be truly effective on ClickBank, it is wise to have an affiliate manager dedicated to managing your account and helping you meet sales targets.
ClickBank is an excellent platform to sell digital products like ebooks, videos and software programs. Their marketplace provides unique features and commission rates that will attract affiliates and increase your sales.
For maximum success, create landing pages for each offer with call to actions and contact information to maximize sales.
Customers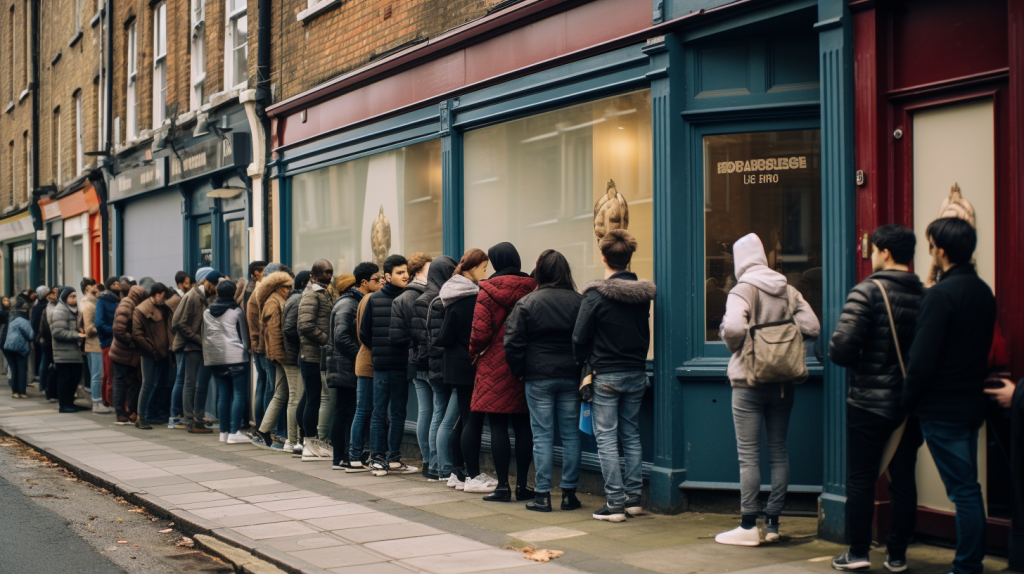 ClickBank provides customers with various ways to locate the products they're interested in purchasing.
Customers can search by category or keyword or simply browse the marketplace – once they find something of interest they can select the "Buy Now" button to make their purchase – in addition to offering products ClickBank also handles payment processing services and manages payment processing securely and seamlessly.
As a ClickBank affiliate, establishing trust with your audience is key to its success. Do this through providing value-rich content and helpful emails – this approach will lead to stronger bonds with your target market and ultimately more sales!
ClickBank allows vendors to easily promote digital products, while providing affiliates with tools to track and analyze performance.
This enables affiliates to maximize their income by targeting products with higher conversion rates for sales; and lessen time wasted on ineffective promotions.
ClickBank offers an attractive commission structure that motivates affiliates to drive sales and conversions. The platform pays its affiliates a percentage of each amount paid by buyers; this model ensures they only gain from successfully closing a sale.
ClickBank offers a secure and reliable payment system, accepting major credit cards as well as international options such as Paypal.
Customers may request a refund within seven days after purchasing products through ClickBank; additionally, their dormant account policy charges users $1 per day after 90 days, $5 after 180 days, and $50 after 360 days of inactivity.
With so many advantages, ClickBank has quickly become the go-to platform for both vendors and affiliates alike.
However, it is essential to keep in mind that making money through ClickBank requires hard work and constant effort if you wish to see any tangible returns – though making significant amounts is achievable if patience and a strong plan of action is adopted.
Payments
ClickBank offers high commission rates and a diverse selection of products, as well as multiple payment methods and currencies. It also has an affiliate marketing tool which enables you to monitor sales and earnings.
Signing up for ClickBank is simple and free; all that's required to create an account is your email address, password and nickname (which will be visible to other users).
Aim for something easy to remember with no long names that could prove too confusing later.
Once you have created a ClickBank account, you can begin promoting its products. There are thousands of digital and physical products to choose from so you're sure to find something perfect for your audience.
Once these products are up for promotion on ClickBank's marketplaces you can promote them via websites, social media accounts or video channels; more traffic means more earnings!
ClickBank provides affiliate payments via direct deposit or wire transfer using various banks – WorldFirst being one.
This method makes paying affiliates hassle-free without concern about exchange rates or margins; however, keep in mind that the payment system may expose your banking information to fraudsters.
ClickBank typically pays 70-100% of a sale's total amount, since it doesn't incur production or shipping expenses – making it an appealing option for sellers and affiliates alike.
Digital marketers typically employ various marketing techniques to draw customers to their ClickBank products.
Some examples include email marketing, social media promotion and search engine optimization (SEO). You could even earn revenue through YouTube videos by promoting products for sale.
To increase your odds of making a sale, select products with high commission rates – typically those of higher quality tend to offer better commission rates than lower quality ones.
Also, look for those with a high gravity score; this shows how popular their product is among consumers.
Product Quality and Selection
ClickBank is an affiliate marketing network offering various products in numerous categories. When you promote one of their offers, you receive a commission when someone purchases through your affiliate link.
This network offers a diverse selection of products at attractive commission rates with quick payment times, along with tools designed to promote offers.
Quality of Products
Clickbank offers an expansive selection of both digital and physical products, covering home and garden, beauty, diet & fitness and weight loss categories.
In addition, Clickbank features several marketing tools & services designed to assist vendors market their products while offering multiple payment options like PayPal, wire transfers or direct bank deposits for payment processing.
Clickbank does an impressive job at filtering out low-quality products, yet still contains some subpar offerings. Navigating its vast inventory can be challenging and many programs contain overhyped junk.
But there are some solid programs worth promoting on Clickbank that affiliate marketers may make money off promoting as high converting offers.
Establishing a Clickbank account is straightforward and once established you can promote products by creating affiliate links and placing them on websites or social media platforms.
Each affiliate link comes equipped with special tracking code enabling Clickbank to credit affiliates for sales that take place via these affiliate links, while also helping analyze performance of ads run using this system.
In order to maximize earnings, it's critical that you select products with high sales potential. To find them, start by reviewing each product's gravity score (a measure of its performance that indicates whether it will convert) before looking at commission rates from similar products to select the ideal option for your audience.
Maintain a routine check of the Clickbank marketplace to stay abreast of new products, so that you have an abundance of relevant items to promote and avoid oversaturation that would reduce commission earnings.
Furthermore, high-quality digital products should also be promoted so as to increase profits.
ClickBank provides more than just quality products – they also offer a host of e-commerce services designed to help businesses grow and remain competitive, such as an integrated e-commerce platform, conversion and subscription reporting, fraud prevention measures, as well as connecting with like-minded entrepreneurs in order to expand their businesses together.
Categories
ClickBank offers an impressive variety of digital products in various categories, including health, lifestyle and business.
These items are created by entrepreneurs from around the globe and sold through this platform to millions of customers – enabling vendors to reach the right target audience while earning significant affiliate commissions per sale.
ClickBank also provides multiple upsells that can increase potential revenue per product and encourage conversions.
ClickBank provides vendors and affiliates a platform that enables them to list products for sale themselves while also offering tools and features designed to manage sales funnels and optimize performance.
It handles payment processing seamlessly for customers as well; however, due to being such a competitive marketplace for vendors and affiliates, it may take some time before business picks up speed and becomes profitable.
As with other marketplaces, ClickBank contains both low-quality products and excellent ones.
In order to find those which best suit your niche, it's essential to research keywords and conduct competitor analysis – this will enable you to locate high-converting items with a satisfactory return on investment.
Once your research is complete, it's time to promote the products you intend on selling for money.
One effective strategy for doing this is creating an authority website in your niche which will enable you to produce quality content and build a devoted following before using social media and email marketing campaigns to promote ClickBank products.
As an affiliate, you must generate unique affiliate links for every product that you wish to promote, which contain a special code allowing ClickBank to track sales and credit you with commission.
Once generated, these links can then be embedded in website pages, blog posts and social media posts as well as email newsletters – providing that they match up well with your target demographics and niche.
ClickBank provides vendors a platform to sell digital products online, while affiliates promote them and earn commission when they sell them based on a percentage of product sales ranging from one percent up to 75% – this type of revenue share commission is commonly known.
While ClickBank products can provide an easy path to income, building an audience and making sales takes time and resources.
An optimized landing page, an autoresponder and an effective email marketing campaign are essential, along with cultivating prospective customer lists through nurturing them with content of value.
Unlike other affiliate networks, ClickBank also provides educational materials designed to help you become an exceptional marketer.
ClickBank offers an impressive variety of products and payment methods.
For example, you can choose to receive earnings through wire transfer, direct deposit, Payoneer, or checks, and can select how often payments should occur.
In addition, you can create an alias to secure your account as it will be visible to other users; just remember that any personal information should not be included therein!
To select profitable niche products, you can utilize the search functionality on ClickBank website. Start by typing in your keywords, and use advanced search features such as Gravity score or profit margin filters to narrow your results.
However, it is important to recognize that ClickBank contains many worthless or spam items.
Many new marketers prioritize quantity over quality when creating programs, software, or online services for sale on ClickBank.
Luckily, you can sidestep these scams by selecting high-quality products with high Gravity scores – those with lower Gravity scores could potentially cheat customers!
Furthermore, always verify the vendor before promoting their products as those with poor reviews may attempt to mislead you into promoting them instead.
Earning Potential
Clickbank offers an expansive selection of digital products that affiliates can promote to generate commissions.
The platform features tools and features designed to assist vendors with selling their product while also offering payment processing service to ensure a smooth customer journey.
Adopting effective marketing strategies can maximize earning potential while expanding businesses.
When selecting products to promote, it is crucial that you consider both their quality and marketability.
Poorly made goods will result in high refund rates and dissatisfied customers that could damage both the affiliate's reputation as well as that of their product itself.
To prevent this, make sure only promote high-quality items that satisfy the needs of your audience.
To find high-quality products with good earning potential, utilize the Clickbank Marketplace by searching keywords and product categories. It is easy to navigate, offering a range of product choices; plus it includes tools that can assist with selecting an effective product to promote to your audience – the Gravity score provides insight into its success on Clickbank.
Search keyword research to identify the most sought-after products within your niche, helping to narrow down which are the most lucrative to promote.
Furthermore, selecting one with a high profit margin and competitive commission rates would be ideal as would choosing something with numerous positive customer reviews and feedback from prior customers.
ClickBank is a large e-commerce platform, connecting millions of consumers with digital content creators and affiliate marketers.
Operating under a performance-based model, vendors pay affiliates a commission for every sale or conversion generated through their referral.
Offering an abundance of digital content as well as being free for affiliate marketers to join.
Joining Clickbank will require providing some basic personal details, including your street address and preferred language.
US citizens will also require providing valid tax identification numbers before selecting a nickname for their account as its user ID – something visible to other affiliates.
Earning Potential And Commission Rates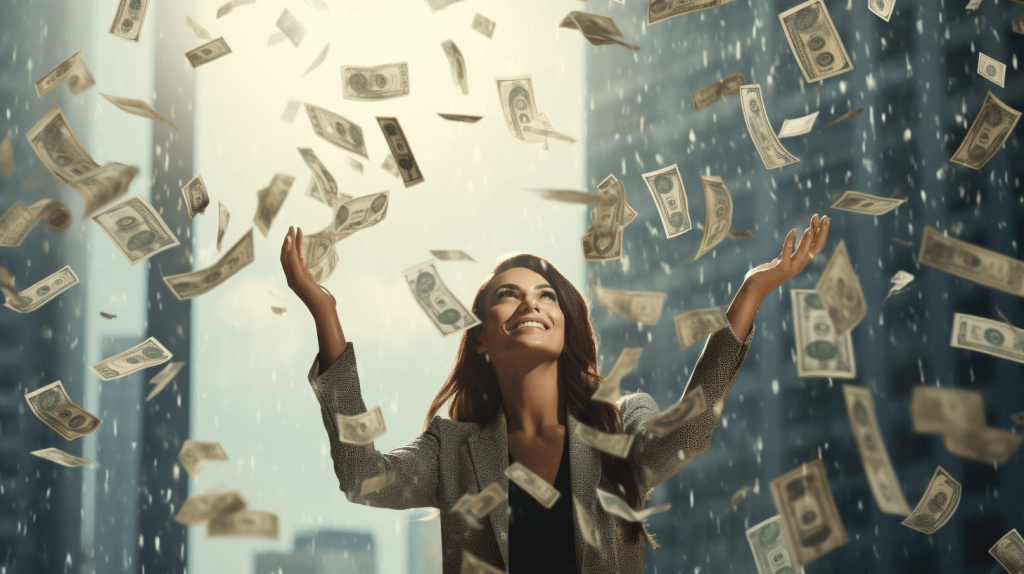 Clickbank is a platform designed to enable digital marketers to promote other people's products online. Once sold, Clickbank deposits payments directly into your bank account. Furthermore, you can edit payment methods and threshold levels.
Most Clickbank products pay up to 75% commission; however, generating traffic and optimizing sales funnels takes much work.
Commission Rates
ClickBank is an effective affiliate marketing network, offering publishers various tools and resources to help promote digital products. Their user-friendly platform features a diverse product selection with competitive commission rates as well as access to advertising materials. In addition, vendors can use ClickBank's platform to track affiliate performance as well as view analytics reports which help improve marketing strategies and increase sales.
This platform enables users to easily create and list products that they can share with potential customers via unique affiliate links containing tracking codes that recognize customers and attribute sales commissions accordingly. Affiliates can then utilize these links in website pages, blog posts, social media posts and email campaigns, so when someone clicks an affiliate link and completes a purchase it will trigger commission payments back out. This model reduces marketing expenses while freeing vendors up for product development or other aspects of business operations.
ClickBank stands out among competitors thanks to its generous commission rates, which can reach as much as 75% of product costs. Publishers can take advantage of this by making significant incomes off ClickBank; it's important to remember, though, that rates vary by product – so choosing wisely.
ClickBank has numerous advantages, one being its global reach which allows affiliates to tap into more markets and increase revenue potential. Furthermore, ClickBank's payment structure is simple and convenient for both vendors and affiliates; vendors pay a one-time membership fee plus a percentage of sales while affiliates must meet a minimum payout threshold of $50 before participating.
ClickBank stands out among affiliate marketing networks by offering competitive commission rates and an expansive network of publishers, while being user-friendly with its robust product selection and easy registration process – ideal for new affiliate marketers as well as experienced ones looking to launch a digital business! Its competitive commission rates make ClickBank an attractive option. Its simple registration process and no screening requirements make ClickBank the go-to choice when looking to launch digital businesses of any kind.
Traffic Sources
Promoting Clickbank products requires selecting the proper traffic sources. If sales aren't moving enough, consider paying for Google SERP ads; paid traffic may cost more but could produce better long-term results than organic traffic.
Selecting the ideal product to promote is also key. A product with a high gravity score indicates how many affiliates have sold it within 12 weeks, providing insight into how well a product will perform and the anticipated commission rates.
Another excellent free way to drive traffic for your Clickbank offers is through YouTube channels. By posting product reviews with links in their bio, this method can bring in significant traffic while creating passive income.
LinkedIn Pulse can also be an effective platform to promote your Clickbank affiliate links, with Google ranking it highly and providing free SEO traffic. Medium is another online publishing platform which will allow you to reach a wider audience of potential buyers, ultimately increasing Clickbank sales.
If you want to take things one step further, purchasing advertising space on Facebook and Instagram may help drive targeted traffic to your Clickbank products. Just be wary when purchasing any advertisements; always double check their quality so as to prevent being scammed!
Consider advertising on YouTube using ELeavers-com, with its large user database and competitive rates. Payments are provided regularly via direct deposit, Payoneer or wire transfer with weekly or biweekly payout options available if preferred. Furthermore, weekly or biweekly payouts can also be selected. Its decades of existence make this an excellent option when searching for trustworthy marketplaces in which to advertise.
Reputation
Clickbank is a digital marketplace for digital products that brings creators of such items together with affiliate marketers who sell them through Clickbank affiliate links. Clickbank provides an easy and hassle-free way for affiliate marketers to set up unique affiliate links for thousands of digital products immediately and start earning commissions immediately – it also features tools and resources designed to maximize earnings potential for affiliate marketers.
Before becoming a ClickBank affiliate, a user must first sign up through its website. Registration is quick and simple, with advanced security protocols protecting user data. After they register they can browse the ClickBank marketplace to find products to promote. Once they find something suitable they can create a HopLink that tracks sales using HopLink Analytics.
Selecting an audience-relevant product or service is essential to earning profits online. Promoting products irrelevant to them won't matter how many visitors come through to your sales page; moreover, too many irrelevant offers can cause wear-and-tear on them and cause "offer blindness", making future offers harder to respond to.
ClickBank provides marketers with a wide selection of digital products, but also provides comprehensive statistics and reports to aid their decisions on which ones to promote. With these tools you can view vital statistics about each listed product including its Gravity score – this measure determines how many affiliates have made sales over the past 12 weeks for it.
The site also offers multiple payment methods, such as direct deposit, wire transfer and Payoneer. Direct deposit payments allow affiliates working internationally to be paid in their native currency while Payoneer offers multi-currency support – ideal for affiliates working across multiple nations.
ClickBank offers its affiliates a comprehensive selection of support services, from technical assistance and training webinars, to staff who possess expert knowledge that has aided in the success of many affiliates. Plus they're available via phone, email and live chat for any inquiries they might receive; in addition they offer an affiliate manager program to assist their affiliates grow their businesses and increase earnings.
Success Stories

However, many affiliates can make substantial earnings on ClickBank without being overwhelmed by its complexity. In order to succeed in making money this way, patience and a solid marketing strategy are both key to your success. You'll want to select products with high appeal to draw in visitors while simultaneously producing quality content to promote through different channels – efforts like these will ultimately lead to more sales in the long run.
ClickBank is an online marketplace that facilitates vendors and affiliates selling their products online. This platform offers several advantages for both parties involved, such as fast payment processing and being able to measure sales conversions easily. Furthermore, vendors and affiliates can set their own commission rates per product they offer – anything from 1%-75% of total sale revenue can be set as commission rates for every sale they make on ClickBank.
As either a vendor or affiliate, offering a higher commission rate can increase your chances of making more sales. But keep in mind that just increasing commission rates won't guarantee an increase in sales; rather, without an attractive sales page and product, traffic won't translate to actual purchases.
Success on ClickBank can also depend on carving out an identity in your niche market. Doing this requires creating a website or blog and engaging with followers through social media and search engine optimisation; plus paid advertisements may increase visibility.
No matter the niche, it is always essential that your audience receives value from you in order to establish and enhance credibility for your brand. Look for products with strong demand and an excellent return policy as this will allow customers to try before buying fully. Additionally, try creating a website with useful content to assist your audience and offer free trials so they can experience what the product has to offer before committing themselves fully to a full purchase decision.
ClickBank Marketplace and Tools For Affiliates
Clickbank provides businesses and individuals an invaluable opportunity to market their products to target audiences by listing products for sale and creating affiliate programs.
Clickbank makes it easy to promote any product by offering the affiliate marketplace search function and tracking link creation; this will enable you to increase sales.
The Marketplace
Clickbank is an international marketplace with an expansive selection of digital products, complete with a robust system for tracking sales and commissions, providing affiliates with tools they need to promote them effectively. Affiliates can create individual affiliate links for each product with tracking codes that allow Clickbank to attribute any sales made via that link directly back to them – these links can then be embedded into blog posts, social media posts or email campaigns; once someone clicks one and completes a purchase through these links they earn commission for this sale!
Signing up for a Clickbank account is free, but to ensure its safety it is essential that accurate and up-to-date information about yourself and any content uploaded is provided. In order to comply with the antifraud processes necessary, documentation may also need to be submitted that verifies you as being who you claim you are as well as that any uploaded material belongs solely to you. This process serves to protect users against fraud.
As a Clickbank vendor, it will be necessary for you to provide information regarding your product including delivery methods and speeds, file formats, pricing structures, payment links and disclaimers. In addition, you will need to create Pitch Pages and Thank You Pages before reaching out for an affiliate agreement with Clickbank.
Once you've opened an account with Clickbank, you can begin looking for products to promote on its platform. Search by keyword or category to locate relevant items; search trending or hot products as well for increased chances of conversion sales. However, in order to generate significant revenues using Clickbank you will have to put in significant work – creating a high-converting website, launching email campaigns, using autoresponders, following leads up regularly in order to make sales.
Clickbank offers a competitive commission structure, with top-tier marketers earning thousands each month from affiliate marketing on Clickbank. However, for newcomers to affiliate marketing it can take some time to learn how to promote and sell products on this platform; moreover, its regulations have strict penalties in case of nonperformance.
Promotional Tools
ClickBank offers affiliates an array of marketing tools and resources for affiliate marketing, including email swipes, banner ad images, demographic data and lead magnets. These resources help affiliates increase sales by driving targeted traffic directly to their ClickBank product pages – this ensures only high-converting leads are directed there and increases chances of making a sale.
Clickbank provides businesses and individuals alike with access to a marketplace for digital products, including ebooks, software applications, online courses and physical products. Listing your product, creating an affiliate program and setting prices are all easily done within Clickbank – affiliates then promote these products and earn commission on sales as commission. Payment processing, customer support as well as tools for tracking performance is also handled seamlessly through Clickbank.
Finding products to promote on Clickbank can be challenging. In order to maximize returns on investment and reach the target audience effectively, select items which align with both. Otherwise, you risk spending time and money marketing an ineffective product that does nothing but waste resources.
CBengine is one of the key tools for finding profitable products on Clickbank, offering extensive product analysis. It enables you to locate best-selling and most profitable items through advanced filters as well as search for related items with similar characteristics as your target item.
Selecting Clickbank products to promote can be challenging for anyone just getting into digital marketing, especially those without experience in this arena. There are countless scams out there so it's essential that you conduct thorough research before investing any money or reading reviews from other affiliates before making decisions about particular investments.
ClickBank stands out from other marketplaces by paying their affiliates reliably and on time, making their services particularly valuable if you have had negative experiences elsewhere online. Affiliates can receive funds via wire payments, direct deposit, Payoneer, checks and biweekly payouts which is great if budgeting is an issue for them.
Joint Ventures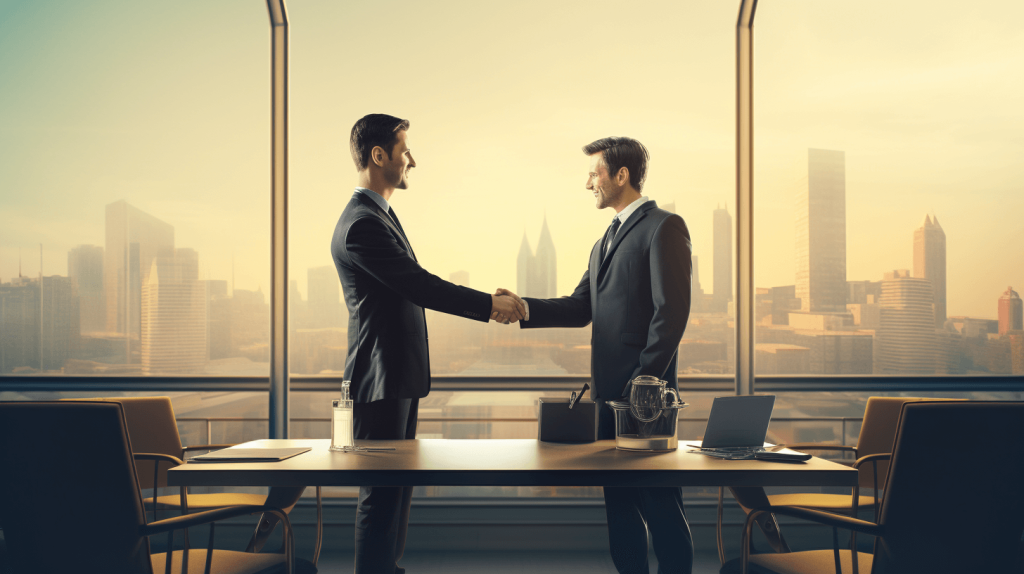 Joint ventures are agreements between two or more businesses to collaborate on a specific project. While they typically remain distinct legal structures and ownership structures, resources may be shared for the duration of the joint venture project.
Companies might create joint ventures for various reasons – entering new markets or working on research and development together are just two. For instance, European firms might form joint ventures with Chinese firms so as to gain access to local markets while sharing costs and risks associated with developing products there.
ClickBank is an online marketplace for digital products that brings together vendors, affiliates and buyers. Both businesses and individuals can create accounts to list their products for sale on Clickbank while offering affiliate programs through affiliate accounts created with Clickbank. Clickbank also handles payment processing, sales reporting and provides tools for analyzing performance tracking as well as customer support and security measures for businesses using its platform.
Some of the major advantages of joint ventures include expanded visibility and customer reach, access to new markets, decreased costs and the chance to develop new skills and expertise. A joint venture may include partners from multiple industries or sectors; they just need to agree on a vision for the project that includes clear boundaries and expectations for each partner's role within it.
Vendors can utilize ClickBank's vast affiliate network, which enables them to promote their products and draw more traffic to their sites – helping increase sales and revenue significantly. Plus, ClickBank's performance-based commission model encourages affiliates to actively market and drive sales!
CBengine can make finding profitable ClickBank products to promote more efficient. By scanning the marketplace for top-selling and highest-converting items, this tool enables you to focus less on research and more on marketing and promotion activities. However, remember that using such a tool alone won't guarantee success as an affiliate marketer – this requires hard work and knowledge on your part as an affiliate marketer.
Legal Issues
ClickBank offers an expansive selection of digital products for sale, but its marketplace can also contain low-quality offerings. Before promoting any item sold through ClickBank, make sure you do your due diligence by researching them thoroughly – especially if you are new to affiliate marketing. To verify legitimacy, read reviews in online discussion forums and blogs as well as comments by others – if many negative comments arise against it it would probably be best to stay away.
ClickBank offers various search tools to assist in the identification of appropriate products for your target audience. From basic, category, and advanced searches you can narrow your results. Plus you can specify whether to see only popular items with high commission rates; mobile-friendly landing pages and products offering recurring billing can all be searched easily on ClickBank.
Utilizing these tools can be instrumental in building your brand and increasing sales, but is no guarantee for generating substantial income. A strong strategy should be in place before beginning this endeavor; otherwise, your success may end in frustration rather than with significant financial rewards.
Making money on Clickbank may not be straightforward, but it is possible if you remain patient and adopt an optimistic outlook. Reading online articles or books that provide tips for succeeding in the marketplace may also prove helpful; discussion forums related to your niche provide another great resource to glean insights from fellow members and build upon ideas of others.
Pros and Cons of ClickBank
Clickbank offers marketers access to an expansive selection of digital products; however, for beginners it can be challenging finding quality ones. They need to understand how to identify products that will convert sales successfully while creating an effective sales funnel.
They should also know how to monitor sales and profits using MarketPlace Search as a means of tracking.
High commissions
ClickBank offers high commissions that provide affiliate marketers with an excellent opportunity to generate substantial revenue, especially those targeting popular niches such as health, fitness, and weight loss. With an assortment of guaranteed selling products as well as recurring commissions that keep giving you income even as long as the referral remains paying customer, ClickBank makes for an excellent platform.
To get started, it is necessary to open a ClickBank account and provide both your name and password. It would be prudent to choose a business name over personal one as this will keep payment data more secure and confidential.
Once you have created a ClickBank account, you can begin making money by promoting affiliate products on your website or blog. With thousands of innovative offerings in every niche available to choose from, promoting products should only be promoted if they fit perfectly for the audience and add real value – otherwise people will develop offer blindness and stop responding to future offers.
Make no mistake: to make money with Clickbank, you require both a high-quality product and sales funnel of sufficient quality. To achieve this successfully, select products relevant to your audience/market before optimizing for conversions on your site – this may take some time, but will ultimately pay dividends in the form of sales revenue! Additionally, only promote those proven effective products!
Easy to sign up
ClickBank is an ideal platform for selling digital products online. It features various payment methods and an affiliate model that makes paying affiliates easy; other powerful features of ClickBank help increase sales further still. To start using it, create and register a user profile – providing valid email and password details will ensure your privacy remains safe on this secure website – then search its marketplace for profitable items to promote.
Clickbank stands out from other affiliate networks by not requiring vendor approval before starting to promote products from it. This makes it simpler for new affiliate marketers to start marketing products on this network; however, care must be taken when selecting low quality items as these may lead to spam or scams and should therefore be avoided as far as possible.
One of the primary challenges faced by new affiliates is driving traffic to their site. One effective approach is promoting programs that resonate well with your audience and shareable content that adds value. Otherwise, audiences could become resistant to your offers and become less willing to buy your products altogether.
As such, you must invest in optimizing your site and harnessing social media's power to drive more traffic to it. Furthermore, investing in an autoresponder and launching email marketing campaigns to maximize revenue are also necessary steps towards success. Finally, building up your reputation will eventually pay dividends down the line.
Easy to search for products
ClickBank offers an impressive variety of products available for affiliate promotion by affiliates. Their marketplace covers an array of categories that range from health, computer electronics and technology products, physical products as well as high-quality offerings that make promotion and selling simpler for affiliates. However, before selecting one to promote and sell, affiliates should perform thorough research about it before selecting something with low refund rates that solves people's problems or is not oversaturated in the market.
To find a product to promote, log into your ClickBank account and navigate the marketplace. Using either Marketplace Search or Advanced Search options on the left hand side, search results may be narrowed down further for specific items.
Search products with mobile HopLink Target URLs or that recur regularly; this latter feature can help generate additional sales by reminding customers to make payments. Our marketplace is user-friendly and packed with information to assist in making an informed decision about which product to promote.
ClickBank stands out as an exceptional platform due to its generous commission rates; users can earn up to 75% from each sale they make through it! Payments are fast and security levels high – which makes ClickBank an attractive option for anyone starting an online business. Unfortunately, however, it also comes with some drawbacks like poor customer service and an abundance of junk products that might need updating regularly.
Easy to promote
ClickBank provides an ideal platform for affiliate marketers and vendors alike to sell products online, offering an intuitive user interface and advanced security protocols. Create your user profile, search digital products that align with your audience and interact with vendors – you can even set up unique HopLinks so you can track sales!
Once you find a product that meets the needs of your audience, you can start marketing it via your website, social media channels and/or paid traffic. Although this method can take time and dedication to see results, it can be one of the best ways to make money online if done properly – be sure to track sales using Voluum Tracker so as to measure return.
Successful ClickBank affiliates utilize marketing funnels to generate leads and sales. This method is more effective than simply depending on clicks alone as it provides a steady source of long-term income. Furthermore, this approach can scale more easily than other strategies like buying ads or running affiliate promotions on YouTube.
Keep in mind, however, that not all digital products on ClickBank can be trusted; some are downright spam or scams. To prevent yourself from becoming part of their bad apple ranks, only promote products you know well and researched thoroughly yourself. Also it would be prudent to look at any gravity of any product you plan on promoting so as to assess competition – you don't want to get stuck promoting alongside hundreds of affiliates competing for customers at once! Luckily there are tools like Linktree available which makes adding links in Instagram bio easy.
Easy to manage
ClickBank is an affiliate marketing and e-commerce platform connecting over 6 million digital content creators with marketers. Joining is free and you can begin advertising products within minutes; just be wary that they provide value to consumers or else you may not earn anything!
As an affiliate marketer, managing your ClickBank account as an affiliate marketer is simple, as all of your sales can be seen in one central place. Furthermore, payments status updates and earnings tracking is easily monitored while customer support representatives are helpful and responsive in responding to questions timely and effectively.
ClickBank offers an abundance of digital products for you to promote, with hundreds of categories to select from – making it easier for you to locate products relevant to your niche market. Furthermore, new items are added every day, providing plenty of opportunities for promotion!
ClickBank offers many advantages for its regular payouts. Their system keeps tabs on payments, and you can receive your funds via wire, direct deposit, Payoneer or check – plus it allows you to schedule them!
Some of the drawbacks of ClickBank include steep fines for inactivity and an abundance of low-quality products, and it might take some time to establish yourself on it due to competition. But these shouldn't deter you from giving it a try; these drawbacks are just minor hurdles you can easily overcome with hard work; plus commissions on ClickBank can be very lucrative!
Conclusion:
As we conclude our in-depth review of ClickBank, it's evident that this affiliate marketing platform has cemented its position as a powerhouse in the industry. With its extensive product selection, attractive commission rates, robust marketplace, and array of support and training resources, ClickBank presents a compelling opportunity for affiliate marketers seeking to monetize their online presence.
Throughout this review, we have explored the ins and outs of ClickBank, highlighting its strengths and potential drawbacks. From the ease of finding profitable products to the convenience of payment systems and tracking capabilities, ClickBank offers a user-friendly experience backed by a solid reputation.
However, it's important to recognize that success in affiliate marketing requires effort, strategy, and continuous adaptation. While ClickBank provides a platform for growth, ultimately, your success will depend on your marketing skills, niche selection, and dedication to learning and improving.
So, if you're ready to embark on an affiliate marketing journey or looking to expand your existing ventures, we encourage you to consider ClickBank as a valuable resource. Leverage its vast network of products, tap into its support and training resources, and embrace the possibilities it presents.
Remember, success in affiliate marketing is a result of consistent effort, testing, and optimization. Stay committed to your goals, keep an eye on industry trends, and be willing to adapt your strategies along the way. With ClickBank as your trusted companion, you have the potential to unlock the power of affiliate marketing and create a thriving online business.
Embrace the opportunities that ClickBank offers, and may your journey be filled with profitable partnerships, conversions, and the fulfillment of your entrepreneurial dreams.